Biographical Information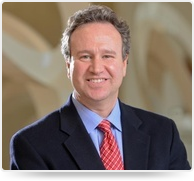 Dr. Mark Fraiman is a board certified liver and pancreatic surgeon in Baltimore, MD.
Practicing for over 20 years, he is recognized as an expert in pancreatic and liver conditions and is one of the few doctors in the Baltimore area performing these surgeries.
His patient-centered approach and personalized treatments have earned him many awards and and accolades. Those honors include being named "Top Doc" by Baltimore Magazine 7 years in a row. Dr. Fraiman was also named "America's Top Surgeon" in 2014 by Guide to America's Top Surgeons Magazine.
Education and Experience
Undergraduate Education: University of Virginia 1984
Medical Education: University of Maryland 1988
General Surgery Residency: St. Agnes Medical Center 1988-1993
Vascular Surgery Fellowship: Boston Va Medical Center 1994
Hepatobiliary and Liver Transplantation Fellowship: UCLA 1997
Graduate Education: MBA Johns Hopkins University 2010
Awards & Honors
Named "Top Doc" by Baltimore Magazine Seven Years in a Row
Honored as "America's Top Surgeon"
in 2014
Featured in Guide to America's Top Surgeons
Current Position: Hepatobiliary and Pancreatic Surgeon / Research Director University of Maryland St. Joseph Medical Center Liver and Pancreas Center
Contact Dr. Fraiman Today
Learn more about how Dr. Fraiman can help you or a loved one:
Office: (410) 427-2024
Fax: (410)427-2291
E-mail: MarkFraiman@umm.edu