Before explaining the Whipple procedure, it may be helpful to explain the anatomy of the pancreas and its surrounding area. 
The pancreas is responsible for producing enzymes necessary to the digestive process and even produces insulin and other hormones.
The pancreas has four "parts":
The head
The neck
The body
The tail
It is connected to the upper part of the small intestine (duodenum) by the pancreatic duct. The liver, intestines, spleen, gallbladder and stomach surround the pancreas.
The Whipple procedure, or pancreaticoduodenectomy, is a surgical operation that removes or resects the head of the pancreas and portions of the common bile duct and duodenum.
In most Whipple procedures, the gall bladder, nearby lymph nodes, and a portion of the stomach called the pylorus are also removed. The pancreatic surgeon then reconstructs, or reconnects these organs so that the digestive system can function as necessary.
While it is the most common surgical procedure for pancreatic cancer patients, it is also considered to be one of the most complex medical procedures, and therefore should be performed by an experienced pancreatic surgeon in a specialized center, like the Liver and Pancreas Center at St. Joseph Medical Center.
Am I A Candidate for the Whipple Procedure?
The Whipple procedure is intended for patients with some pancreatic cancers and some patients with chronic pancreatitis.
Because of the nature of the surgery, the Whipple procedure is intended to remove tumors that have formed in the head (widest part) of the pancreas or tumors arising from the common bile duct or duodenum. Typically, the procedure is only performed on patients whose cancer has not metastasized to other areas of the body.
Only about 20% of pancreatic cancer patients are considered eligible for the Whipple procedure. You should speak to your oncologist and pancreatic surgeon to see if the Whipple procedure is a treatment option for your cancer.
What Can I Expect During and After a Whipple Surgery?
If you and your doctor have decided that you are good candidate for the Whipple procedure, you will be placed under general anesthesia during surgery and you will be given an epidural to help manage any pain.
The average time needed to complete a standard Whipple procedure is between three to eight hours, depending on the surgeon and if any complications arise during the operation.
After surgery, you can expect to spend your first night in the intensive care unit, just as a precaution. Then you can expect to stay at the hospital for an additional seven to ten days. During your first few days, you will be on a feeding tube.
It may take a few months to fully recover from the procedure. During that time, depending on the post-op treatment plan developed by your doctors, you can expect to feel fatigued and to feel pain near the incision site.
You may also find that your appetite has decreased. To help your digestive system recover more quickly, you will want to start your oral diet with clear liquids and slowly progress towards your normal diet. However, you will want to refrain from eating greasy and fried foods.
Your doctor may recommend that you take pancreatic enzymes or anti-acids as needed.
You may want to keep a journal after surgery. Record details of your diet, your daily weight, and any other information your doctor may feel is important. This will help your doctors regulate and manage your long-term treatment.
How Will It Help Me?
Because pancreatic cancer is hard to detect early on, most patients are given a life expectancy of less than 5 years after diagnosis. However, patients who undergo successful Whipple procedures have a greater chance of living longer than five years. It can increase your chance of living beyond five years to 20-40%.
Why Is the Whipple Procedure Considered Complex?
The pancreas lies deep within the body and is integrated with several other organs.
The pancreas is also connected to three major supplies of blood to the digestive system:
Portal vein,
Superior mesenteric artery
Mesenteric vein
In addition to being surrounded by vital and delicate parts of the digestive system, some patients have variations of the arrangement of vessels and ducts related to the pancreas.
Because of the intricate placement of the pancreas, a pancreaticoduodenectomy, or Whipple surgery, is considered to be a complex operation that should only be performed by a surgeon that has considerable experience performing Whipple procedures.
What Complications Can Occur After Surgery?
There are two major complications that can occur after a pancreaticoduodenectomy, or Whipple procedure.
The most common is abdominal infection due to leakage from the pancreas. This occurs in only about 10% of post-op patients. If this occurs, tubes will be placed in the patient in order to drain the enzymes from the body.
Another complication that may arise post-operation is called delayed gastric emptying. This occurs when the stomach takes longer than normal to empty its contents and can last from seven to ten days. Again, only about 10% of patients who undergo the Whipple procedure at St. Joseph's experience this complication.
Rarely, some patients experience long-term digestive problems, significant weight loss, and the onset of diabetes.
Although rare, because these complications can occur, the American Cancer Society recommends that Whipple procedures only be performed at highly specialized cancer centers.
Whipple Procedure Operative Steps
The typical Whipple Procedure goes as follows:
The head of the pancreas is removed.
The gallbladder is removed.
A portion of the bile duct is removed.
A portion of the upper part of the small intestine is removed.
A portion of the bottom of the stomach is removed.
After this:
The remaining part of the stomach is attached to the small intestine.
The tail of the pancreas is attached to the small intestine (jejunum).
The remaining portion of the bile duct is connected to the small intestine.
Because the Whipple Procedure takes several hours to perform and requires great surgical experience and skill, it is best to have the procedure done at a specialized medical facility that handles more than 20 surgeries per year, such as the St. Joseph's Medical Center in Baltimore, MD.
Recovery After the Whipple Procedure
This is a complicated procedure, and you may require hospitalization for up to two weeks with the first night post-surgery in the intensive care unit. You may also experience fatigue and tiredness for about one month after operation. Follow-up with a surgeon usually occurs every week. Chemotherapy as well as radiation will be administered in addition to any postoperative care.
During your recovery, you will be closely monitored for any signs of complications after surgery. Some of the things you can expect after surgery include:
You will not eat anything for the first few days after surgery to allow your digestive system to heal.
You will wake up with a nasal tube connected to your stomach to remove saliva and other contents.
You will be required to begin walking the next day after your surgery. It will be a very brief walk, but you'll increase the distance with time.
You will have a catheter connected to your bladder to remove urine.
Since you won't be eating as often, you'll probably have less bowel movement for a few days post-surgery.
You will also have drainage tubes at the surgical site used to remove fluids.
A pain pump will be used to manage pain immediately after the operation. It will be replaced by pills once you begin to take solid foods.
Going Home After a Whipple Procedure
When you finally leave the hospital, you'll still have a bit of healing to do. We will give you a set of strict instructions to follow, some of which may include:
Never take off any bandages unless instructed by our doctors to do so.
Shower only with mild soap and water while gently washing the incision area.
Keep your incision region covered and away from sunlight.
You may also have some trouble sleeping, but this should pass once you begin to heal.
Success Rate
When used to treat cancer, the Whipple Procedure has a success rate of 70-80 percent, a complication rate of 30-40 percent and a mortality rate of less than one percent. The complications arising from a Whipple Procedure are more or less the same as any other operation depending on the severity of the tumor and the overall health of the patient.
Choose Dr. Fraiman and St. Joseph Medical Center in Baltimore, MD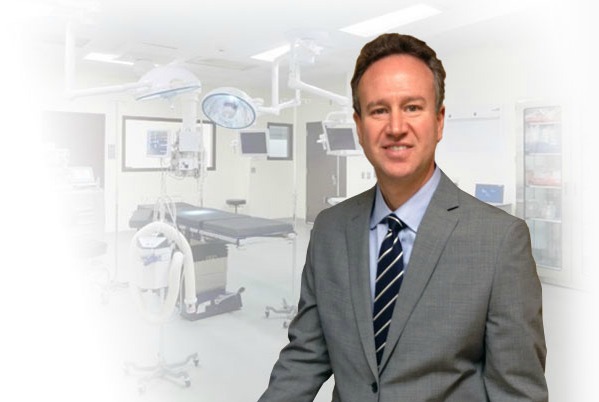 Dr. Mark Fraiman was named "America's Top Surgeon" in 2014 by Guide to America's Top Surgeons Magazine.
Dr. Fraiman has over 20 years of experience as a pancreatic surgeon and is the Research Director of the University of Maryland's St. Joseph Medical Center's Liver and Pancreas Center.
Dr. Fraiman is considered an expert on liver and pancreatic conditions and he has the experience and training to successfully perform the Whipple procedure. Dr. Fraiman treats his patients with pancreatic cancer using a multidisciplinary, holistic, and patient-centered approach. Click here to view testimonials from his patients.
If you or someone you love is considering the Whipple procedure to treat pancreatic cancer, contact Dr. Mark Fraiman today.